Northeast Hardscape Expo Postponed Until 2022
Northeast Hardscape Expo (NEHExpo), the largest hardscape trade show and educational forum in the Northeast, regrettably announces the postponement of the March 17 – 18, 2021 conference and exhibition until March, 2022. After consulting with industry leaders and major event sponsors, the Board of Directors of the New England Concrete Manufacturers, the Expo's owners, elected to prioritize the health and well-being of our attendees and exhibitors by canceling the 2021 event. Given the uncertainty surrounding the ongoing pandemic, the decision is driven first by safety. 
"The health and safety of our colleagues and customers is always our top priority, and due to social distancing limitations imposed on events of our size, we feel it is best to postpone the 2021 show and focus our attention on a bigger and better event in 2022", explains Larry Nicolai, President of NECMA. "While we may not be able to join together at the Convention Center in Hartford for 2021, we look forward to connecting in creative ways with the hardscape industry in the Northeast and beyond."
The Expo organizers plan to offer on-line experiences throughout 2021, including an on-line interactive show directory, educational opportunities and the Expo's Northeast Hardscape "Awards of Excellence" installed design competition.
As details become available, information will be posted to the Northeast Hardscape Expo website.
Attendees:
AIA
DPW
Facility Managers
Golf Course Professionals
Ground Keepers
Hardscape Contractors
Landscape Architects
Landscape Contractors
Landscape Planners and Design Professionals
Masonry Trade
Natural Stone Industry
Property Management
State and Regional organizations
Tech Schools
Water Shed Associations
Partial List of Products & Services:
Business Software
Clay brick pavers
Compaction equipment
Concrete pavers
Concrete supplies
Contractor business solutions
Decorative aggregates
Decorative stone
Diamond Blades
Diamond Tools
Dust control
Edging systems
Excavation Equipment
Fabrication Equipment
Fence systems
Gazebos
Geo-textile and geo-grid suppliers
Grills/amenities for outdoor kitchens
Handsaws and hand tools
Hardscape Dealers
Insurance Providers
Lighting Systems
Mulch Suppliers
Natural and pre-cast stone
Paver and block saws
Pond and irrigation systems
Retaining wall systems
Safety equipment
Sealants and adhesives
Sealers and stabilizers
Segmental retaining wall
Skid steer loaders and forklifts
Software and computer design systems
Survey equipment suppliers
Trucks and trailers
Wheelbarrow companies
And Other Hardscape/Landscape Related Companies & Suppliers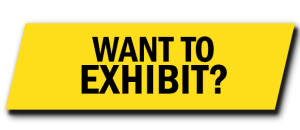 Please Contact:
Cheryl Kessler, Sales Manager Yoffe Exposition Services, Inc
Email: Cheryl@YoffeExpo.com
Office: (781) 639-5202. 
NECMA Member discount 5% off on total booth rental fee! 
2022 Exhibitor Package Includes:
Standard Booth Equipment- 8' Draped Back Wall and 3' draped Sidewalls, Company Identification Sign, Listing in the official Show Program, 24 -Hour Security, Service Exhibitor Badges