Exhibitors – Booth Number – Website
| | | |
| --- | --- | --- |
| A. Jandris & Sons, Inc. | 925 | |
| Abbotsford Concrete Products | 500 | |
| ABR Lighting | 102 | |
| Adirondack Natural Stone | 1003 | |
| Advantage Insurance | 434 | |
| Agresource Inc. | 418 | |
| Allan Block Corporation | 508 | |
| Alliance Designer Products | 422 | |
| Alpha Professional Tools | 1107 | |
| Amval Associates | 439 | |
| Apecs Solutions Inc. | 306 | |
| Aquascape Inc. | 1011 | |
| Ardex Americas | 506 | |
| Arnold Lumber's Backyard | 234 | |
| Atlantic Coast Trailers | 1104 | |
| Atlantic Irrigation Specialties | 1106 | |
| Ayers Supply Inc. | 516 | |
| Azpects-Easy Joint Compound | 136 | |
| Bad Dog Tools | 1130 | |
| Ballard Truck Center | 517 | |
| Barry Equipment Co., Inc. | 316 | |
| Belden Brick Company | 226 | |
| Belgard Hardscape | 817 | |
| Blue Thumb Dist., Inc. | 308 | |
| Bobcat | 311 | |
| Bomag Americas | 1109 | |
| Bon Tool Company | 536 | |
| BP Pro | 301 | |
| Brickstop Corporation | 417 | |
| Brite Ideas Decorating | 103 | |
| Bwise Manufacturing | 329 | |
| Cambridge Pavers, Inc. | 617 | |
| Cast Lighting, LLC | 227 | |
| Cavicchio Greenhouses Inc. | 611 | |
| Coastal Source | 917 | |
| Coldspring | 420 | |
| Conproco Corporation | 233 | |
| Cook Forest Products | 1133 | |
| Craftsmen's Company LLC | 223 | |
| Curv-Rite, Inc. | 542 | |
| Dauer Manufacturing | 116 | |
| Delgado Stone | 230 | |
| Diamond King Tools | 1119 | |
| Dig Safe | 309 | |
| Dimex Corporation | 1116 | |
| Donkey Forklift | 243 | |
| Dowling Landscape Supplies | 922 | |
| DYNA Metro Inc. | 135 | |
| DynaScape Software | 902 | |
| Eastern States Insurance Agency, Inc. | 423 | |
| ECR Premium Mulch | 443 | |
| Elevation Design and Consulting | 127 | |
| EmilAmerica | 224 | |
| Encore Landscape Lighting | 912 | |
| Experienced Brick & Stone | 212 | |
| Fieldstone Veneer Inc. | 501 | |
| FireBuggz | 1126 | |
| Fourth Generation Nursery | 1124 | |
| FROMM Packaging Systems | 216 | |
| FXLuminaire | 206 | |
| Gault Stone & Landscape Supplies | 408 | |
| Genest Concrete Works, Inc. | 334 | |
| Gleason/Ineson Stone Suppliers, Inc. | 711 | |
| GPS Fleet Consulting | 1205 | |
| Greenius by LS Training System | 1123 | |
| HAIX North America Inc | 1121 | |
| Har-Per Sales/Norton Abrasives | 440 | |
| Hardscape Magazine | 204 | |
| Herb Kilmer & Sons Inc. | 809 | |
| Hi-Way Concrete Products Co., Inc. | 503 | |
| Hulton Tool Company | 1016 | |
| ICPI-Interlocking Concrete Pavement Institute | 336 | |
| Illumicare Group Limited | 442 | |
| Impex Stone & Tile | 302 | |
| Indiana Limestone Co. | 221 | |
| Isokern Fireplace- Earthcore Industries | 113 | |
| J & J Materials Corp. | 1101 | |
| J.C. Stone Inc. | 132 | |
| Julian Enterprises | 421 | |
| Kichler | 307 | |
| La Pietra Thinstone Veneers | 320 | |
| Landscape Express | 325 | |
| Latux Diamond Blade Distributors | 930 | |
| Leica Geosystems Inc. | 343 | |
| Life's Tile & Stone | 324 | |
| LMN | 218 | |
| Lorusso Heavy Equipment | 509 | |
| Marmiro Stone | 700 | |
| MB Bark Mulch | 540 | |
| Miles Supply | 1108 | |
| Milton Cat | 502 | |
| Monroe Tractor of New England | 310 | |
| New England Mulching Services | 104 | |
| New England Silica | 510 | |
| New England Stone Source | 208 | |
| Nicolock Paving Stones | 625 | |
| Norfolk Power Equipment | 703 | |
| Northeast Masonry Distributors, LLC | 1112 | |
| Northeast Nursery, Inc. | 436 | |
| Northeast STIHL | 411 | |
| Northern Nurseries | 1215 | |
| Northland JCB | 425 | |
| Nutmeg Truck Centers | 942 | |
| OESCO Inc. | 100 | |
| Old Castle Lawn & Garden | 1009 | |
| Old World Cobble, LLC | 1002 | |
| Oly-Ola Edgings, Inc. | 1007 | |
| Omni-vac | 131 | |
| Osborne Nursery & Landscaping, Inc. | 600 | |
| OSHA | 335 | |
| Pave Mor by Gro Mor Inc. | 1025 | |
| Pave Tech, Inc. | 823 | |
| Pave Tool Innovators | 616 | |
| Pavers by Ideal | 525 | |
| Pavestone Company | 431 | |
| Permaloc Corporation | 1031 | |
| Pine Hall Brick | 438 | |
| Portland Stone Ware Co., Inc | 901 | |
| ProLine Radiant Heat Solutions | 909 | |
| Read Custom Soils | 1110 | |
| Redwood Plastics and Rubber | 202 | |
| Revolution Stone | 717 | |
| Richey & Clapper, Inc | 903 | |
| Rinox, Inc. | 931 | |
| Rock and Recycling Equipment LLC | 210 | |
| Rosetta by DKI | 117 | |
| Rototilt Inc. | 323 | |
| Round Grove Products | 407 | |
| RR Stone Products, LLC | 400 | |
| Sable Marco, Inc. | 601 | |
| Sakrete | 1122 | |
| Sansoucy Stone | 1023 | |
| SEK- Surebond | 1021 | |
| Silca System | 1135 | |
| Silpro Corporation | 908 | |
| Sitech Northeast | 403 | |
| SiteOne Landscape Supply | 402 | |
| Spaulding Brick Co. Inc. | 441 | |
| Sprint | 207 | |
| SRW Products | 816 | |
| Stateline Irrigation Supply, Inc. | 538 | |
| StoneFire Outdoor Living | 130 | |
| Stonewood Products | 225 | |
| Stoneyard Inc. | 910 | |
| Stratham Hill Stone/Landcare Associates | 231 | |
| Surefoot Hardscape Products, Inc. | 437 | |
| Talon Stone Clamps, LLC | 339 | |
| Tasca Truck Center | 603 | |
| Techniseal | 710 | |
| Techo-Bloc Corp. | 725 | |
| The Firepit Source | 1102 | |
| Those Guys Print | 1125 | |
| TJB-Inc | 1229 | |
| Trow & Holden | 205 | |
| UMACO, Inc | 1008 | |
| Unilock | 803 | |
| United Builders Supply Co. Inc. | 203 | |
| Vermeer Northeast | 317 | |
| Vermont Thinstone Assocaites, LLC | 201 | |
| W.W. Manufacturing Co, Inc./King of Spades | 322 | |
| WAC Landscape Lighting | 337 | |
| Watson Materials | 303 | |
| Weber MT, Inc. | 330 | |
| Weston Nurseries | 522 | |
| Whitacre Greer Co. | 409 | |
| William S Simpson | 1010 | |
| Williams Stone Company | 1120 | |
| World of Stones, USA | 911 | |
| WSI Landscape Stone | 1103 | |
| WunderCovers | 1217 | |
| Yukon Valley Natural Stone | 1017 | |
Find a Dealer in your area:
Arnold Lumber's Backyard
124 Oak Street
Westerly, RI 02891
www.arnoldlumber.com
Cavicchio Greenhouses Inc.
110 Codjer Lane
Sudbury, MA 01776
www.cavicchio.com
Cook Forest Products
252 Milford Street
Upton, MA 01568
www.cookfpi.com
Dowling Landscape Supplies
713 Dedham Street
Wrentham, MA 02093
www.dowlinglandscapesupply.com
Gault Stone & Landscape Supplies
11 Ferry Lane West
Westport, CT 06880
www.gaultstone.com
J & J Materials Corp.
71 Fall River Avenue
Rehoboth, MA 027769
www.jjmaterials.com
LandCare Associates, Inc.
282 Knox Marsh Road
Madbury, NH 03823
www.landcareassociates.com
Landscape Express
216 New Boston Street
Woburn, MA 01801
www.landscapeexpress.net
New England Silica
1370 John Fitch Blvd.
South Windsor CT 06074
www.newenglandsilica.com
Northeast Nursery, Inc.
8 Dearborn Road
Peabody, MA 01960
www.northeastnursery.com
Northern Nurseries
546 Halfway House Road
Windsor Locks, CT 06096
www.northernnurseries.com
Osborne Nursery & Landscaping Inc.
P.O. Box 2266
80 Washington Street
Plainville, MA 02762
www.osbornenursery.com
Sansoucy Stone
23 Paradox Drive
Worcester, MA 01602
www.sansoucystone.com
SiteOne Supply
570 Main Street
Hudson, MA 01749
www.siteone.com
Stonewood Products
15 Great Western Road
Harwich, MA 02645
www.stonewoodproducts.com
Stratham Hill Stone
313 Portsmouth Avenue
Stratham, NH 03885
www.strathamhillstone.com
United Builders Supply Co. Inc.
9 Oak Street
Westerly, RI 02891
www.unitedbuilderssupply.com
Watson Materials
1500 South County Trail
East Greenwich, RI 02818
www.watsonmulch.com
Weston Nurseries-Wholesale
40 Frankland Road
P.O. Box 186
Hopkinton, MA 01748
www.westonnurseries.com/commercial/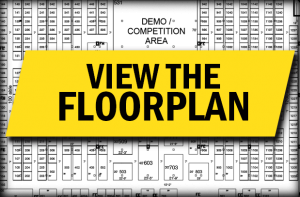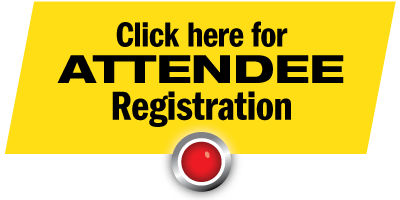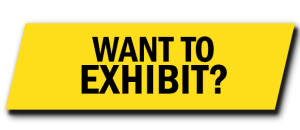 For Booth Sales, Please Contact:
Cheryl Kessler, Sales Manager
Yoffe Exposition Services, Inc
Email: Cheryl@YoffeExpo.com
Office: (781) 639-5202. 
NECMA Member discount
5% off on total booth rental fee! 
Exhibit Rental Rates:
Bulk Rate: 800 sq. ft, and above:
$10.00 per sq. ft.
400 – 799 sq. ft.:
$12.00 per sq. ft.
Standard Rate: Up to 399 sq. ft.:
$15.00 per sq. ft.
Corner Charge: $50.00 per corner
Exhibitor Package Includes:
Standard Booth Equipment- 8' Draped Back Wall and 3' draped Sidewalls, Company Identification Sign, Listing in the official Show Program, 24 -Hour Security, Service Exhibitor Badges
Contact us for information: