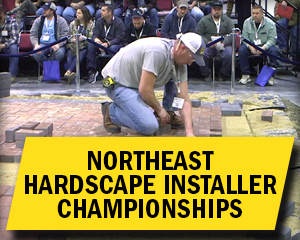 The 2018 Northeast Hardscape Installer Championship is intended to test and recognize the skill, dedication and passion of hardscape contractors from New England and the Tri-State region. Each team that competes in the championship will have an understanding of the industry's best practices and guidelines (safety, quality & craftsmanship) and will be tested in a race against the clock and other top installers in the industry. This championship will determine the best of the best in the hardscape industry! The winning team will represent the Northeast in the 2018 HNA Installer Competition held in Kentucky and receive a cash prize! Click for more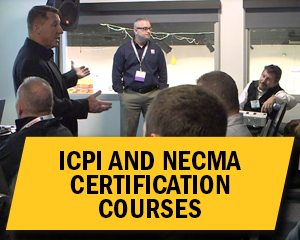 Certification classes will be offered for all levels and professional development seminars will feature current trends, best practices and assorted business-building and profitability ideas. The Northeast Hardscape Expo is a two-day Trade Show & Educational Forum that is designed specifically for hardscape professionals. Attendees will have the opportunity to interact with other industry professionals, as well as, manufacturers, dealers, equipment suppliers, stone suppliers, mulch suppliers and other hardscape/landscape related companies and suppliers.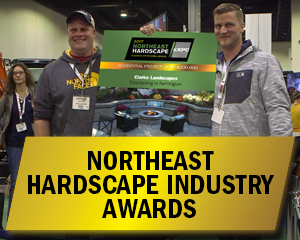 The Northeast Hardscape Expo Awards of Excellence recognizes outstanding hardscape projects by contractors building residential and commercial walkways, patios, driveways, retaining walls, commercial plazas and more. Award winners will be recognized during the 2018 Northeast Hardscape Expo at the NEHExpo Awards Recognition Ceremony and will be featured in the NEHExpo website and several other industry publications. Please join us for a reception on the show floor being held from 5:00-7:00 on Wednesday, March 14, 2018. The awards ceremony will be held on the show floor, beginning at 6pm on Wednesday, March 14, 2018.
Welcome to the Northeast Hardscape Expo 
Come and be inspired by the best walkways, patios, outdoor living spaces, driveways, plazas, landscape retaining walls, and more in the industry! At the NEHExpo Awards Ceremony, we will announce the winners and honor the industry's best-of-the-best at this must see industry event.