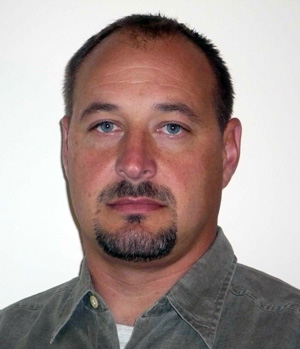 Greg Ambrose founded Fairlawn Consulting in 2007 to enhance the overall educational process for hardscape contractors. He is dedicated to the education of hardscape contractors in all segments of business and installation. He will share this through specializing in hands-on seminars and sharing his various real-life experiences through one-on-one consultation, as well as speaking to groups, and conducting industry sponsored certifications. Most recently Greg has worked as a consultant on the largest historical road renovation in Panama City, Panama Central America, and on the largest ICP installation in Central America at the Moin Container Port in Moin, Cost Rica. He has also shared his knowledge at such events as Hardscape North America in Louisville KY, iLandcape in Chicago IL, MGIA Show in Detroit, MI, MNLA Show in Lansing, MI, CENTs Show in Columbus OH, IGE Show in Indianapolis, IN, and Green n Growin' Show in Greensboro, NC. and the North East Hardscape Expo in Providence, RI, as well as Nationally for Belgard (Oldcastle APG) training events.
Greg is an ICPI Level One Contractor and Instructor who has taught more than 200 classes in over 27states and Canada. Since 1998 he has certified over 3,000 students. He is also Certified as both a Contractor and an Instructor for the ICPI Commercial Technicians and PICP Technicians classes as well as the Advanced Residential Technicians classes. He has Certificates from The NCMA and the Hardscape School and is the lead instructor for the school.
Greg has worked in various roles in the concrete paver industry since 1984. Prior to starting Fairlawn Consulting, Greg spent seven years as Vice-President for a Cleveland-based hardscape company specializing in high-end residential and commercial applications where his company successfully completed the largest historical brick road renovation in North America at the time. Greg currently runs United Hardscape, LLC located in Akron, OH.
Greg appeared on 4 episodes of Discovery Channel's Hometime, as well as having offered how-to advice for consumers and contractors on radio. Greg has also enjoyed multiple speaking engagements on all aspects of hardscape installation such as; Commercial Installations, Mechanical Installations, How to Sell In-Home, How to Prequalify Your Customers, Specialty Hardscape Installations, and Bidding and Estimating. Greg has also contributed to the writing of the Advanced Residential Paver Technician and Commercial Paver Technician Student Manuals for the ICPI.
"I believe in contractor education. It is the foundation for great pavements."
You can contact him by e-mail at: gtambrose@sbcglobal.net. Or you can find him online at www.HelpWithHardscapes.com