The Northeast Hardscape Expo Awards of Excellence recognizes outstanding hardscape projects by contractors building residential and commercial walkways, patios, driveways, retaining walls, commercial plazas and more. Award winners will be recognized during the 2018 Northeast Hardscape Expo at the NEHExpo Awards Recognition Ceremony and will be featured in the NEHExpo website and several other industry publications. 

Please join us for a reception on the show floor being held from 5:00-7:00 on Wednesday, March 14, 2018.
The awards ceremony will be held on the show floor, beginning at 6pm on Wednesday, March 14, 2018.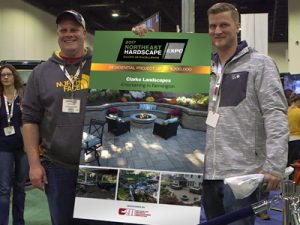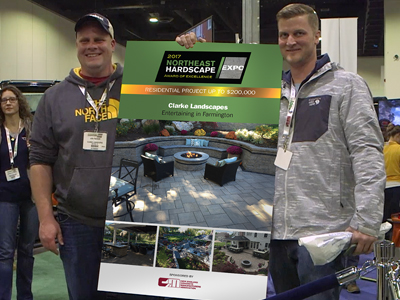 The 2017 Northeast Hardscape Awards of Excellence were awarded to 7 Hardscape teams. Click here to view