300 Avenue Liberte
Candiac, Quebec
J5R 6X1
CA
Techniseal
Since 1984, Techniseal has been a pioneer in developing high-performance solutions for installing, maintaining, and protecting outdoor living spaces. The world-leading polymeric paver sand provider, Techniseal also manufactures an extensive range of surface cleaners and protective sealers for concrete pavers and other hardscape installations.
Techniseal products are available for landscape professionals across Canada, the United States, Europe, and Australia.
New Product Description
GRASSMATE™
Bring your hardscape and permeable installation to the next level with extensive choices of infill sand for artificial turf GrassMate™.
Techniseal is proud to offer the Premium infill sand with Ultra-Fresh® antimicrobial technology protection that inhibits the growth of stains and odours caused by bacteria, mould, or mildew and stays cleaner, fresher and durable. Ideal for landscapes or playgrounds, safe for pets and kid-friendly.
NextGel™ Porcelain Paver Jointing Sand
It is the new addition to the Techniseal Jointing Sand family. A faster & cleaner solution for grouting porcelain pavers. Specifically designed for your porcelain projects with Ultra-Clean Technology. NextGel™ Porcelain Paver Jointing Sand is an innovative alternative to mortar for installing Ceramic Pavers. It is also suitable for granite, marble, travertine and other natural stones. The Ultra-Clean Technology ensures a Haze and Dust-Free environment during installation. Its fast-wetting proprietary formula, colour consistency, and efflorescence-free properties make it the best solution for your next porcelain pavers project.
NEW – GrassMate™: Infill sand for artificial turf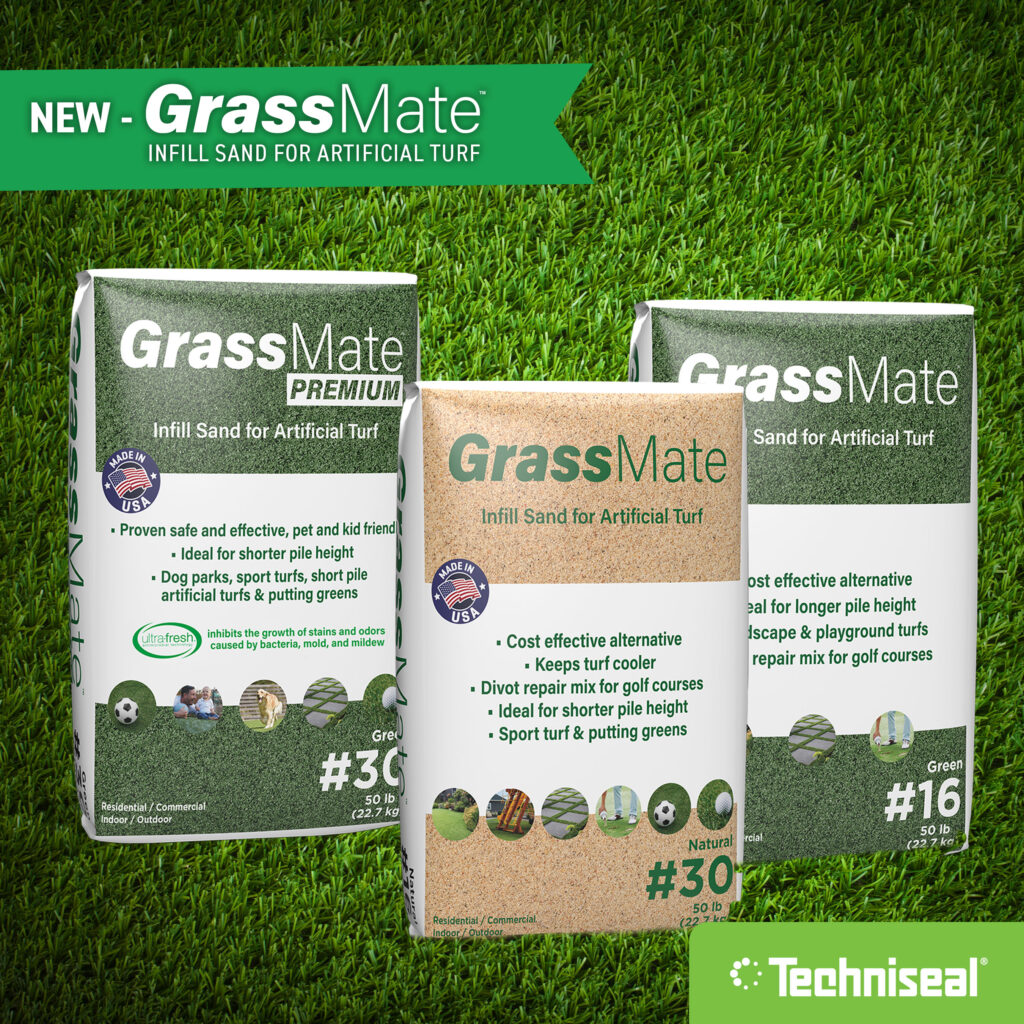 NEW – NextGel™ Porcelain Paver Jointing Sand: Ultra-Clean, Haze & Dust Free Technology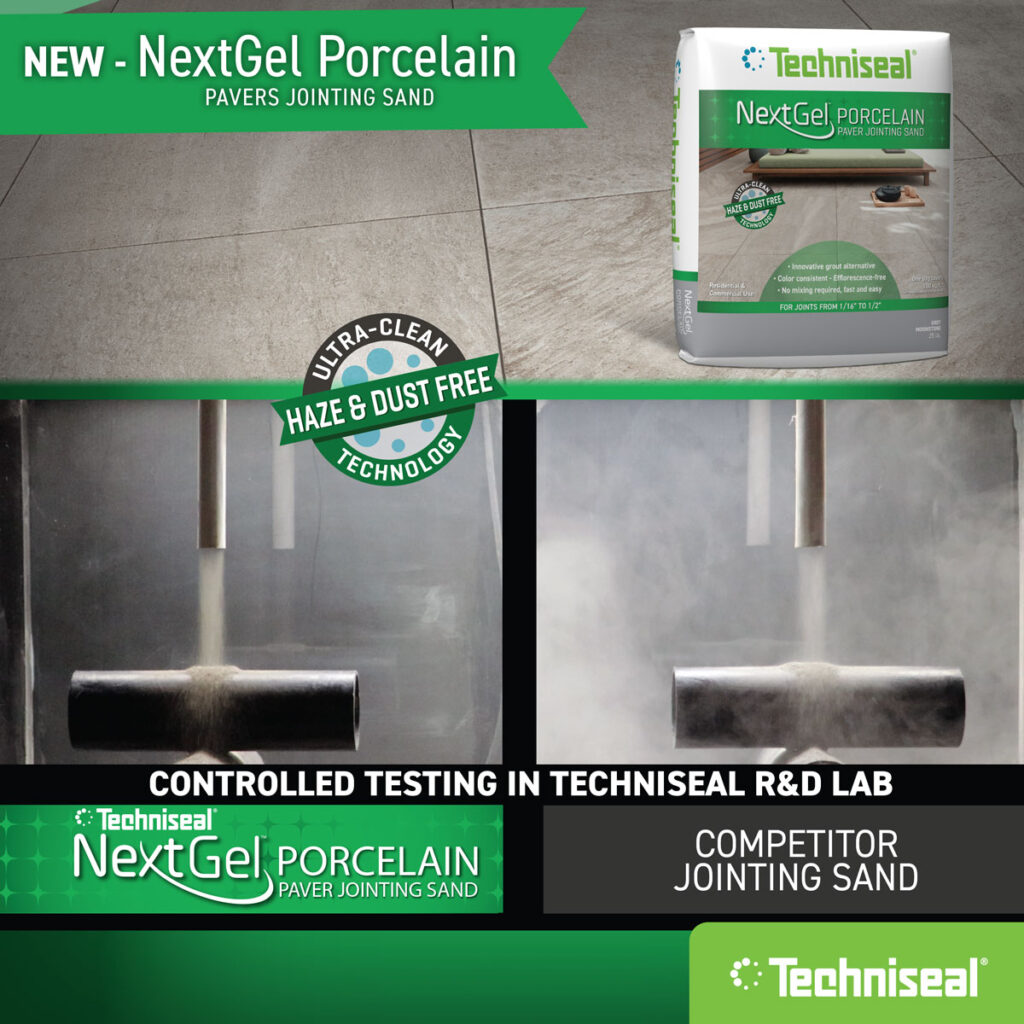 NEW – NextGel™ Porcelain Paver Jointing Sand: A faster & cleaner way with Techniseal's system for porcelain pavers