PROBST INC.
Probst strives to keep making hard work easier. For over 60 years our tools and machines have been making your everyday life on the construction site easier. Thanks to many important ergonomic and efficiency-enhancing innovations, we are now market leaders in the field of gripping and laying technology for pavers, slabs, concrete, natural stone elements and more. We define the handling of construction materials on sites and in plants. Probst provides – Professional Tools; PAVE EDGE – Edge Restraints; Screeding; Vacuum Laying; Compaction & Surface Savers; Joint Filling & Surface Cleaning; Clamps & Handling; Mechanical Installation; Blades & Saws; Manhole & Pipe Laying; Highrise & Roof Elements.
2023 Show Special Offers
15% off MSRP
Show Special on Speedy VS 110v
Show Special on KneeSEAT
Show Special on FlexMARKER Kit
and More!
New Product Descriptions
Type 3.1 SuperWET Adhesive
APPLICATIONS
• For Pavers / Retaining Walls / Masonry
• Concrete / Clay / Stone
• Metal / Glass / Wood
PRODUCT ADVANTAGES
• Fast Set Time & Short Clamp Time
• Works Best with Moisture Present
• Excellent for step veneering & freeze-thaw areas
• Great for areas subjected to heavy loads like step treads & pool coping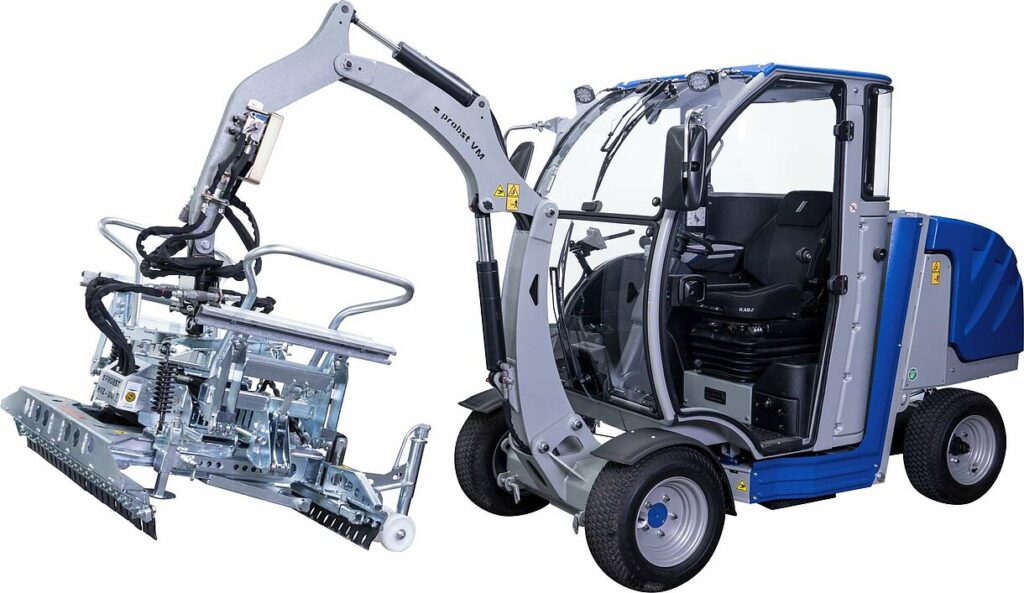 New VM-X-PAVERMAX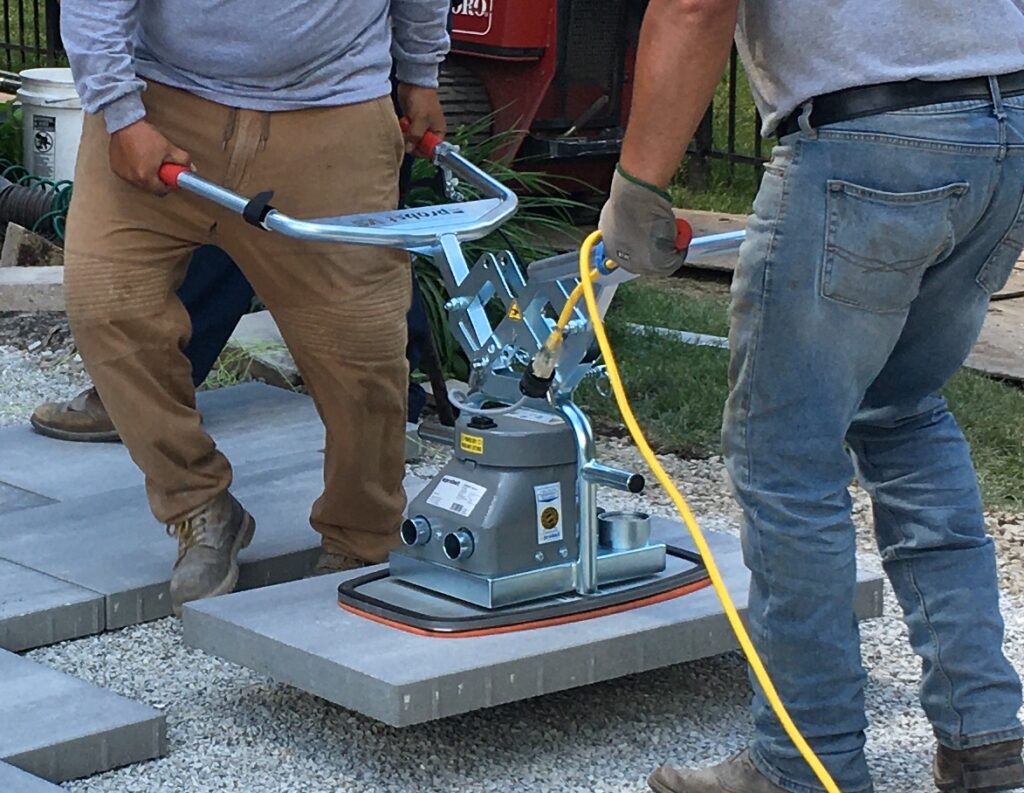 Show Special on SPEEDY VS 110v (w/80kg plate)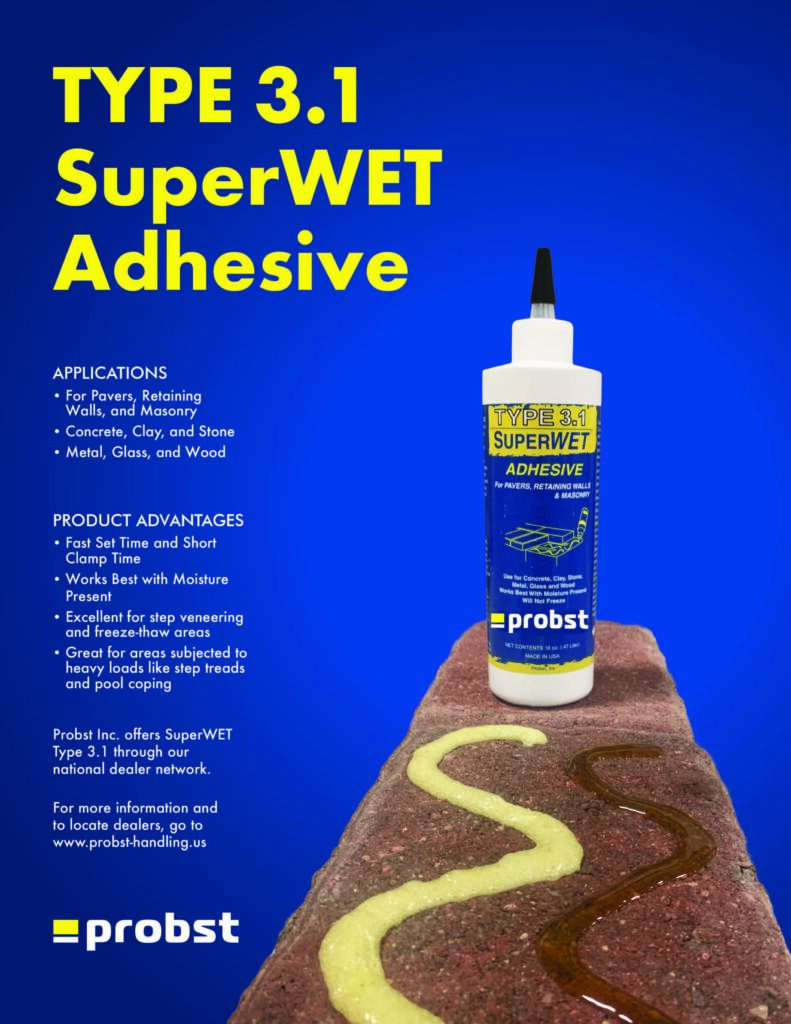 Type 3.1 SuperWET Adhesive