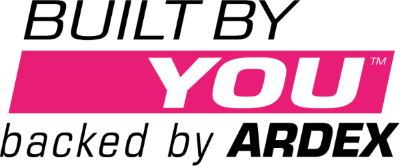 ARDEX
Booth #223
Russ T Gaetano
Senior Marketing Manager
ARDEX Tile & Stone Installation Systems
ARDEX Americas
O: +1 724-203-5353
C: +1 724-407-3370
ARDEX Exterior Tile & Stone Systems
Beautiful aesthetics and the long-term durability of tile and stone has led to enhanced popularity for outdoor installations. The caveat is that they are subject to harsh weather and difficult environments, causing issues such as efflorescence, staining, discoloring or disbanding.
ARDEX Exterior Tile & Stone Systems provide solutions utilizing passive capillary drainage systems to protect and provide long-lasting durability. They efficiently manage water, allowing it to move freely through the system and away from the installation.
Available solutions:
ARDEX Watec® Drainage System
Suited for most types of tile and stone and ideal for low construction heights
ARDEX TerraMaxx® TSL Pedestal Systems
Raised flooring support pedestal systems; easy height and slope adjustments with no tools
ARDEX ProDrain® Drainage Systems
Suited for most types of tile and stone that require higher construction heights (3 1/2"+)
ARDEX TerraMaxx® Drainage Systems
Cement mortar pedestal system for 3/4" (2cm) porcelain tile and natural stone pavers
For more information, visit https://www.ardexamericas.com/products/tsis/exterior-tile-and-stone-systems/ 
Stonegate® No-Cut Designs, are pre-configured fireplace and grill station designs that are easy-to-assemble; saving you design time while increasing your productivity and profits. Designs, with course-by-course instructions, are intended to be installed by 2 people, in as little as 1 hour.