in-lite Outdoor Lighting products are designed specifically for outdoor use. Through extensive research and testing, we are able to create products that are perfect for illuminating the elements found in outdoor spaces. The in-lite system is low-voltage meaning it is safe and easy to install. From our plug-and-play fixtures to the direct burial cable and everything in between, the in-lite system was designed to be innovative yet simple to add to any outdoor project.

The ease-of-use doesn't end after installation though. Whether you choose to install the SMART HUB-150 (which utilizes the in-lite app to control your lights through your smart phone) or one of our other HUB transformers (that can be customized to fit your lighting needs): it's easy to create a lighting experience that works best for you.
New Product Descriptions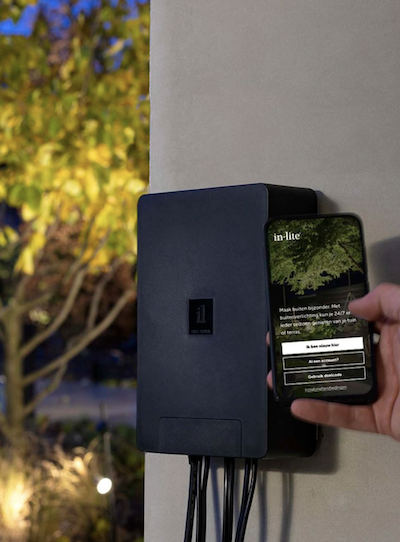 1) SMART HUB-150: Easily control your lights from a smart phone or tablet using the in-lite app and low energy bluetooth connection. The SMART HUB-150 Transformer features three cable outlets for individual zone control (example: backyard, patio, and driveway). The SMART HUB-150 is a low-voltage outdoor lighting transformer that converts the electricity from your home to 12V in order to power the in-lite system. Plug directly into a GFCI outlet. Maximum capacity of 150VA. No light sensor needed, astronomical clock built in. Bluetooth connection requires user to be within range of transformer when setting routines. *Not compatible with Google Home, Alexa, or other Smart-home devices.*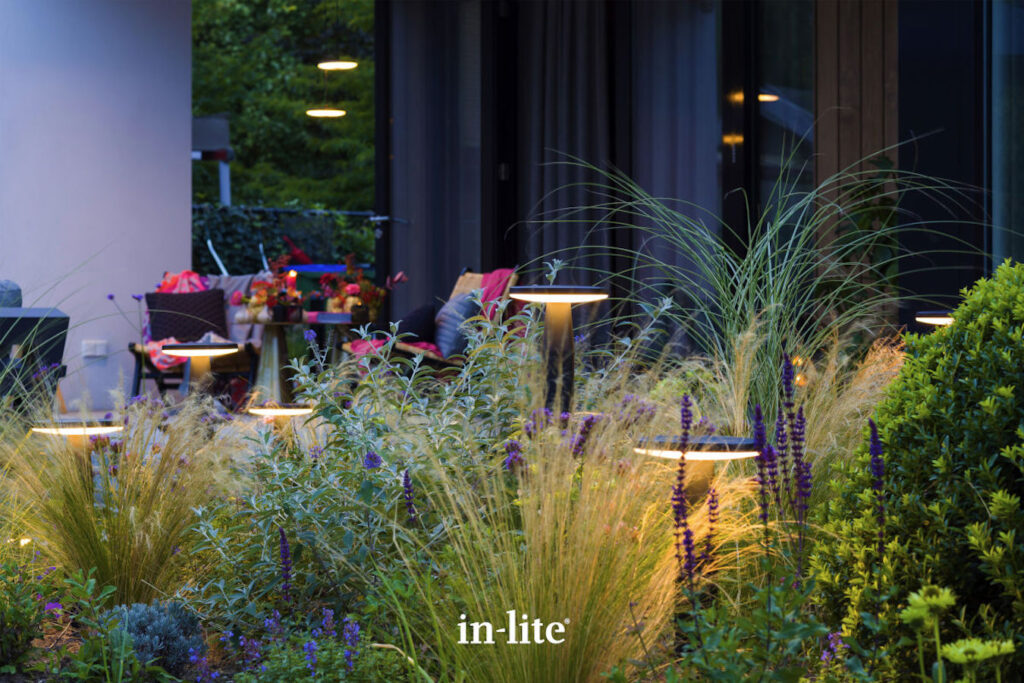 2) DISC: The DISC is perfect for creating ambiance in borders, paths, and gardens. This unique fixture is a modern spin on the classic mushroom landscape light. It brings a contemporary glow to any landscape is easy to install in soil, grass or gravel using the included ground pin. EASY-LOCK Connector included.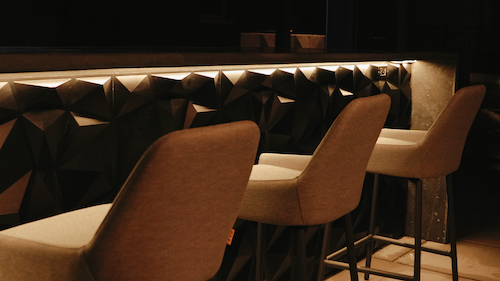 3) EVO FLEX: The EVO FLEX is a flexible, high-quality LED light strip. It is fitted with LEDs that produce an even beam of light to highlight any edge, under-cap, riser, etc. This artistic yet functional fixture comes in 3 sizes (3, 6 or 9 feet) and you can customize its length and shape to fit into any design.