9:00-10:30
Theory of Base Installation
Speaker: Greg Ambrose
Who should attend:
Owners, Estimators, Foreman and Designers
Class Description: This course focuses on understanding and preparing the soil (or subgrade) and base material. It will set the table for the rest of your pavement. Although not an exciting topic, not understanding base installation could be the most costly mistake you make.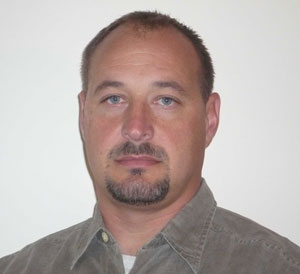 Greg Ambrose founded Fairlawn Consulting in 2007 to enhance the overall educational process for hardscape contractors. He is dedicated to the education of hardscape contractors in all segments of business and installation.
11:00-12:30
Raised Patio
Speaker: Greg Ambrose
Who should attend:
Owners, Foreman, Estimators and Designers
Class Description: A proper base is essential to a great installation. Nowhere is this more important than a Raised Patio application. In this presentation we have combined Advanced Base Installation along with Raised Patio Construction. This class will cover the importance of proper base installation. We will discuss the proper material, proper placement, and proper compaction. We will also look at alternative base materials and their uses. We will discuss basic engineering and how that applies to our everyday installation methods for a proper base. We will also discuss raised patio construction. The discussion will include how to plan out your raised application for maximum efficiency, and how to manage your materials. All of the above will ultimately lead to better quality, better productivity, and more profit.
1:30-3:00
Successful Landscape Design Elements and Using Proven Winners
Presenter: Barbara Conolly
Since 2003, Barbara has provided thoughtfully created design solutions for her clients. Her projects vary in scale from single garden design to complete property renovations. Working in cooperation with contractors, architects, and  clients, Barbara  effectively develops sustainable landscapes that meet her clients' varying needs. Barbara was a fellow in the prestigious Cornell Botanic Garden Graduate Program in Public Garden Leadership where she earned her master's degree. Her credentials also include a Bachelor of Science degree in Horticulture, also from Cornell University. Barbara has been a member of the National Horticulture Honorary, Pi Alpha Xi, since 2006,  and is a Massachusetts Certified Landscape Professional (#1605), a Certified Landscape for Life Trainer, and an International Society of Arboriculture Certified Arborist (NE-7199A).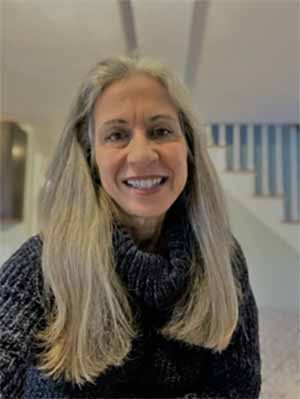 Barbara Conolly
Owner, Gardens by Barbara Conolly
Proven Winners Certified Landscape Professional
3:30-5:00
Instalacion basica de Adoquines-Basic Overview of Paver Installation

Presenter: Michael Tous
Obtenga lo basico para empezar sus projectos de Adoquines……Fundamental steps for the correct Paver installation.
TOPICS
-Excavation
-Base preparation
-Sand bed
-Edge restraint
-paver compaction
-Joint sands
TEMAS
-Excavacion
-Compactacion de Base
-Cama de arena
-Confinamientos
-Compactacion de Afoquines
-Arena de juntas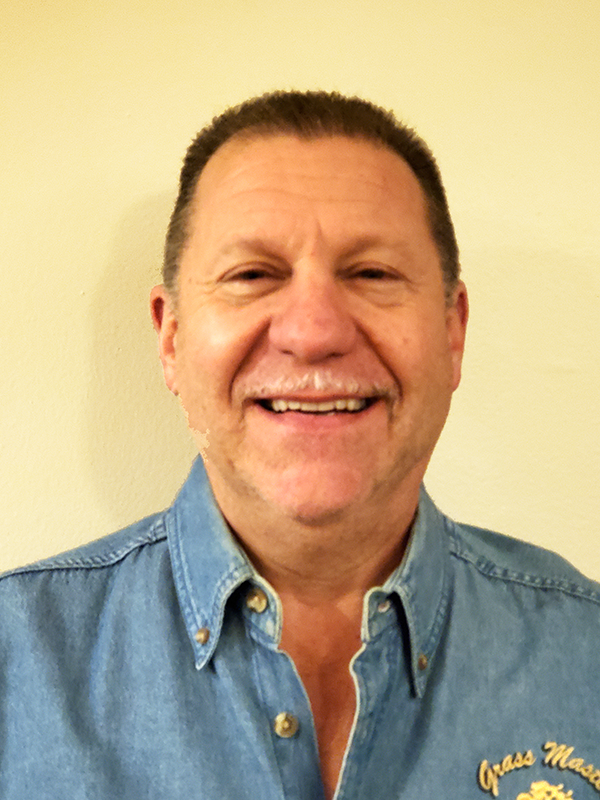 Michael J. Tous
Is V.P. and co-owner of Grass Masters inc. a full service Landscaping, Hardscaping & lawn maintenance company located in Lumberton, New Jersey.Specializes in the design and I nstallation of creative Hardscape projects. Michael became ICPI certified in 2001.As a result of his expertise & knowledge he has been teaching the ICPI. & NCMA. Certification classes in both English & Spanish. 
8:15-9:15
How Drone Technology Can Create A Strong Foundation for Your Hardscape Business
The commercial drone industry is projected to grow at a compounded annual rate of 57.5% through 2028 to over half a trillion dollars!  Drones are a cost-effective solution for countless industries. They offer speed, security, access to dangerous locations and reduce human risks – all with zero emissions.  The result for a business owner?  Increased productivity, elevated profitability, and better business practices overall.
Through a display of several American-made, commercial drone models manufactured by Aquiline Drones, class attendees will learn how to create a viable and powerful unmanned aerial system (UAS) geared toward their industry.
Real world applications for landscape and hardscape companies will be discussed including a drone's ability to conduct asset inspection, provide aerial photography and videography, surveying and mapping land, as well as perform a variety of useful agricultural activities.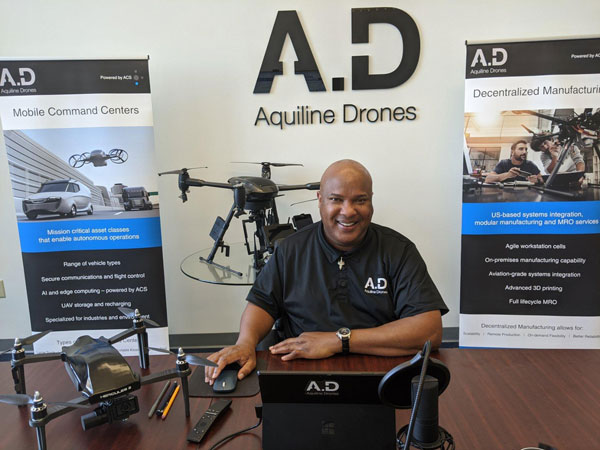 Barry Alexander A veteran aerospace professional, Barry brings over 25 years' experience as an aviator and licensed aircraft technician for both airplanes and helicopters, operating at the highest technical levels. Barry has spent most of his career working as an Airline Captain for various airlines, with over 22,000 hours of logged flight time, with his last assignment flying Boeing 747 aircraft globally – mainly in support of US military operations. Barry possesses key expertise in several areas of flight operations and management working as a Flight Instructor, Chief Pilot, Director of Operations and has led other successful and non-aviation ventures in the areas of health information systems, electronic payment systems and digital media.
10:00-11:00
Implementing OSHA's Respirable Crystalline Silica Standard for Construction in the Landscape and Hardscape Sectors
Esta clase se imparte tanto en inglés como en español.
This class is being taught in both English and Spanish. 
This session will focus on OSHA's respirable crystalline silica standard for Construction (1926.1153).  Inhalation of respirable crystalline silica dust has long been known to cause silicosis, a disabling, non-reversible and sometimes fatal lung disease. TheOSHA standard requires employers to develop written silica exposure control plans that include a description of the engineering controls, work practices, and respiratory protection the employer will use to limit their employees' exposure to this deadly dust.  In addition to highlighting  the key elements of the standard, the session will review several case studies from the Landscape and Hardscape sectors.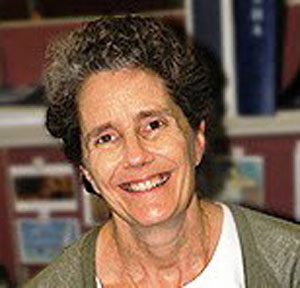 Anne Bracker is the program manager for CONN-OSHA's private sector on-site consultation program.  In this capacity she and her team help managers and workers  identify and control workplace hazards and prevent work-related injuries, illnesses and fatalities.  Before joining CONN-OSHA Ms. Bracker worked for the Division of Occupational and Environmental Medicine at the University of Connecticut Health Center in Farmington, CT and Federal OSHA in Hartford, CT.  She has been certified in the Comprehensive Practice of Industrial Hygiene since 1991.
11:00-12:30
Quickbooks Online for Contractors
Speaker: Ed Jaworski
Who Should Attend?
Landscapers/Designers General Contractors Engineers
Carpenters Consultants 
Any type of business where job materials and/or labor costs are incurred for specific jobs or projects 
Discussion Topics
QuickBooks Editions
Unique Features of QBO (QuickBooks Online)

 
Project Center, 

Job Profitability reports, 

Unbilled time and expenses
QuickBooks Techniques
QuickBooks Preferences, 

The QBO Projects feature

Job Costing Techniques
Track actual materials costs
Allocate labor costs


Allocate equipment movement and usage costs

Fixed Bid vs. Time & Materials job

Recording Incom

Change Order

Retainer Receivable Report
QBO  Add-ons: 

Knowify, 

LMN, 

QuickBooks Time (aka T-Sheets), 

Single Ops, 

SynkedUp
Ed Jaworski was named a Top 100 QuickBooks ProAdvisor for 2019 by Insightful Accountant, an independent news and information source.  This list recognizes the leading consultants who have embraced the ProAdvisor program to better serve their clients.  The awards program recognizes the leading ProAdvisors throughout the industry, based on a thorough vetting. For additional information, please email info@ smbpartners.com, visit the website https://www.smbpartners.com, or call 508-553-9141.
12:30-2:00
Making Containers Pop – Planting Containers for Exceptional Impact
Presenter: Leigh McGonagle
Poplar Point Studio was founded in 2008 and has slowly evolved into the premier landscape design & fine gardening company in the Finger Lakes area of NY.  Services are focused on gardening and the art of making outdoor spaces beautiful. From garden design, installation, renovations garden maintenance, seasonal containers, holiday decor, workshops, garden coaching and more – they are uniquely positioned to help make backyard dreams come true.  They collaborate with the area's best landscape technicians, from irrigation and hardscape experts, carpenters to outdoor audio technicians to create masterpieces for their clients.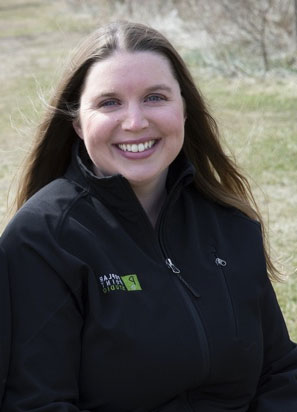 Owner, Leigh McGonagle, has a Landscape Architecture degree from Cornell University and worked in the industry for over 15 years before transitioning this to a full-time business in 2017.  Growing up in a rural farming town, combined with the influence of her parents both being entrepreneurs has blossomed into a career that she loves.  Leigh is an active member in the New York State Nursery and Landscape Association, sitting on the state board for 2 years, Vice President of her local chapter for 3 years and is a Certified Nursery & Landscape Professional (CNLP).  She is currently working on a "Career of Choice" initiative to promote careers in the green industry across the state.  She also gives gardening and business-related lectures in the local area.

ICPI Concrete Paver Installer Course
ICPI Class This is a 2-day class, held on March 15-16, 2022
Perfect for every installer, the Concrete Paver Installer Course is the first step toward industry certification. Following completion of the course, successful candidates must submit an Application for Certification to earn ICPI certification. Course topics include:
System Components
Safety
Job Planning and Documentation
Job Layout, Planning, and Material Flow
Soil Characteristics and Compaction
Base Materials
Edge Restraints
Bedding and Joint Sand
Selection and Installation of Concrete Pavers
Maintenance and Management
Construction Tips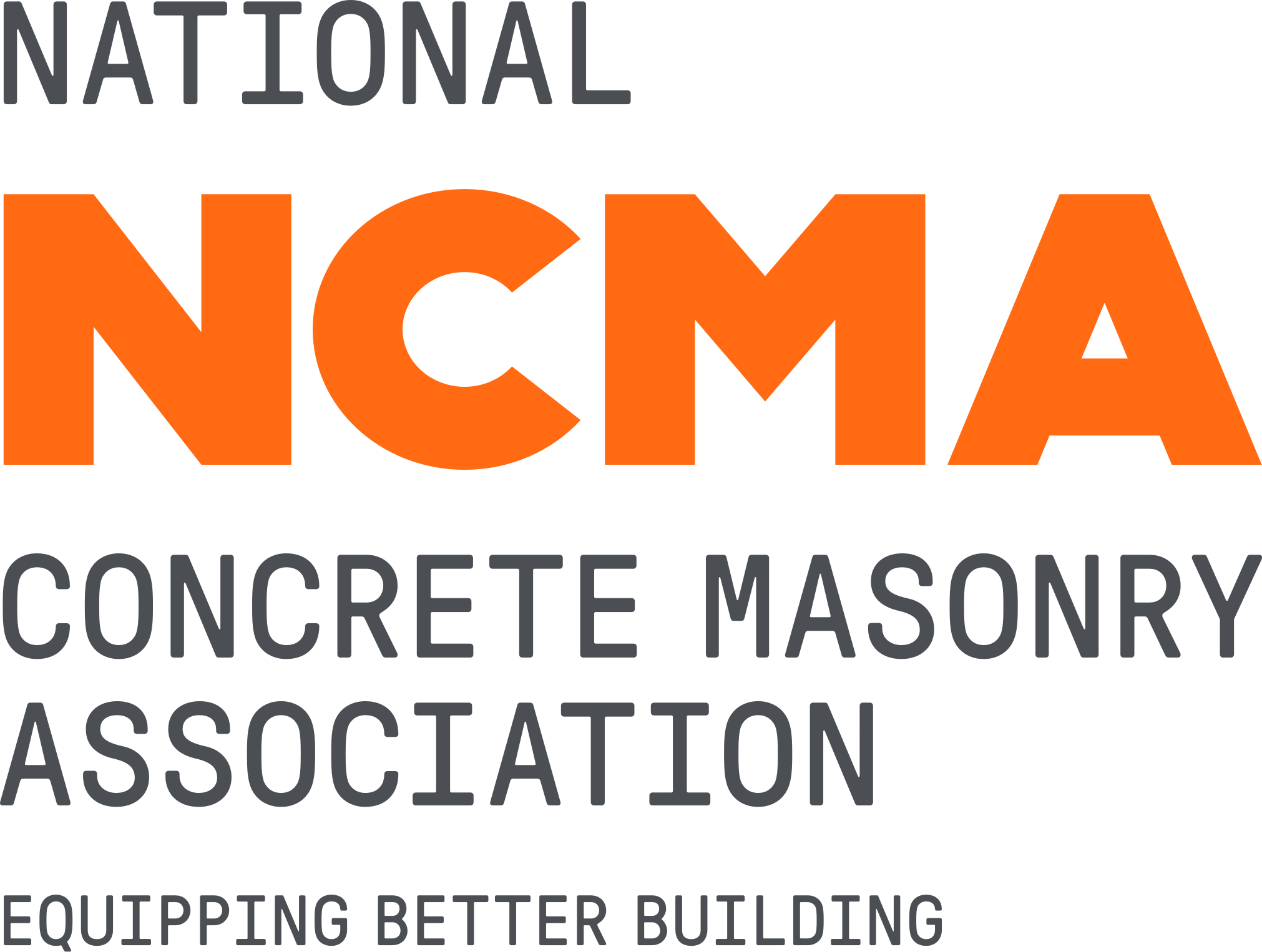 NCMA
SRW Installer Course
Class held March 15, 2022
Learn how to build segmental retaining walls (SRW) that perform well over time. This one-day, in person Segmental Retaining Wall
(SRW) Installer Course and exam teaches hardscape contractors and installers essential concepts related to the design, construction and performance of SRWs, providing the knowledge you need to install quality walls that meet customer expectations and ensure your long-term success. Learn about SRW installation guidelines, materials, soils, compaction and water, planning, estimating, safety and equipment selection.
Students that complete the course and exam can apply for certification submitting installation experience after the class.
 To register please click here.