2020 NEH EXPO INFORMATION

Connecticut Convention Center, Hartford, CT
Wednesday, March 11th: 8:00-5:00
Thursday March 12th: 

8:00-2:00
The Northeast Hardscape Expo is a two-day Trade Show & Educational Forum that is designed specifically for hardscape professionals. Attendees will have the opportunity to interact with other  industry professionals, as well as, manufacturers, dealers, equipment suppliers, stone suppliers, mulch suppliers and other hardscape/landscape related companies and suppliers. Certification classes will be offered for all levels and professional development seminars will feature current trends, best practices and assorted business-building and profitability ideas. Watch live demonstrations and the Northeast Installer Competition from the show floor. The competition winner will represent the region in the 2020 Hardscape North America  National Championship. Immediately following the competition on Wednesday night, the competition finalists will be recognized for their outstanding hardscape projects in residential and commercial applications. After which, please join us for a networking reception right on the exhibit floor.

Who Will Attend:
AIA
DPW
Facility Managers
Golf Course Professionals
Ground Keepers
Hardscape Contractors
Landscape Architects
Landscape Contractors
Landscape Planners and Design Professionals
Masonry Trade
Natural Stone Industry
Property Management
State and Regional organizations
Tech Schools
Water Shed Associations
Partial List of Products & Services:
Business Software
Clay brick pavers
Compaction equipment
Concrete pavers
Concrete supplies
Contractor business solutions
Decorative aggregates
Decorative stone
Dust control
Edging systems
Excavation Equipment
Fabrication Equipment
Fence systems
Gazebos
Geo-textile and geo-grid suppliers
Grills/amenities for outdoor kitchens
Handsaws and hand tools
Hardscape Dealers
Insurance Providers
Lighting Systems
Mulch Suppliers
Natural and pre-cast stone
Paver and block saws
Pond and irrigation systems
Retaining wall systems
Safety equipment
Sealants and adhesives
Sealers and stabilizers
Segmental retaining wall
Skid steer loaders and forklifts
Software and computer design systems
Survey equipment suppliers
Trucks and trailers
Wheelbarrow companies
And Other Hardscape/Landscape Related Companies & Suppliers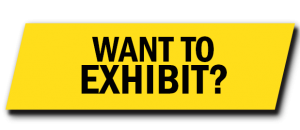 Please Contact:
Cheryl Kessler, Sales Manager Yoffe Exposition Services, Inc
Email: Cheryl@YoffeExpo.com
Office: (781) 639-5202. 
2022 Exhibitor Package Includes:
Standard Booth Equipment- 8' Draped Back Wall and 3' draped Sidewalls, Company Identification Sign, Listing in the official Show Program, 24 -Hour Security, Service Exhibitor Badges