Stonewood Products Booth #1023
For the best granite, these European quarried pavers are offered in three great colors. Ideal for pools, patios, walkways and rooftop applications, Summer Hill Granite is exclusively available only at Stonewood Products.   

JCB Northland Booth 441
The 1CXT is a versatile backhoe loader, with excellent material handling and excavating capabilities, in a compact machine with the footprint, versatility and maneuverability that many associate with a compact track loader.

Dyna Metro Inc. Booth #305
OPTIMAX Polymeric Sand

Empire Distributing Booth 229
Infratech Outdoor Heating

Techniseal Booth 710
Noco  Polymeric Joint

Vermeer All Road – Booth 945
Vermeer will be displaying the newest and largest machine in their Mini Skid Steer lineup, the CTX160.

Innovative Concrete Booth 216
ICT Water Shield H2O with Stain Guard (160) is a breathable, water-based, penetrating, water repellent designed to be used on natural stones, concrete, and other properly prepared masonry surfaces.


New England Laser & Transit Co. Booth 455
iDig used for grade control

J.B. Concrete Products, Inc.
Booth 412
Drivable Grass® is a permeable, flexible and plantable concrete pavement system.

Weber MT booth 935
The CFR 90 Forward Plate moves effortlessly in all directions and is extremely easy to handle. Centrifugal force: 3,375 lbs. Working width: 17" Weight: 198 lbs. To accommodate customer's special requests, Weber MT has developed a vibratory plate that is almost "round" making operation smoother than ever.

Defeo Materials Booth 905
Our one of a kind premium Newport River Rocks have a smooth, colorful, polished-like texture that is admired and loved by stone lovers across the country.

SRW PRODUCTS BOOTH #532
HexaBase™
is an interlocking base replacement system for paver patios and walkways. Use HexaBase to significantly reduce the amount of base material needed, saving time and money! It can also be used for grass paver applications. Visit our booth or website for more information.  
www.SRWProducts.com/HexaBase

Belgard Booth 717
TrueColor

Belgard's exclusive premium surface level color-enhancing protectant.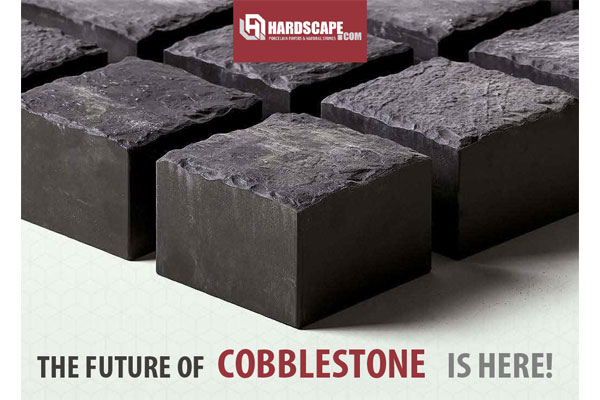 Hardscape.com Booth 240
Porcelain

Pave Tool Booth 801
Pave Tool Proudly announces the Optimas S19:  The New Generation of Paver Laying Machines to the Market 

OESCO Booth 610
OREC Trailblazer Transporter
Dual drive track allows for moving materials up and down stairs and over rough terrain and navigate tight corners.

Reliable Equipment Booth 423
Multiquip Paver Compactor

Eldorado Cultured Stone Boral Booth 915
Flex-N-Dry Tape
Seals Joints, absorbs movement, minimizes cracking risk and helps dry walls with a crisp professional looking soft joint.

Natural Stone Booth 228
Highest Quality Natural Stone Surfaces for Outdoor Living, including Travertine and Marble.

Kichler Booth 515
12V Integrated LED Hardscape (16101CBR27) This particular one is a 6". Kichler's New 12V Integrated LED Hardscapes is the next generation in hardscape lighting. 
12V All-Purpose Recessed Light (16141SS27)
Landscape lighting versatility and functionality get completely redefined with the Kichler 12V Integrated LED All-Purpose Recessed Light.

IQ Tools Booth 235
iQ Power Tools introduces the iQ426HEPA Dust Extraction Vacuum. What makes the IQ426HEPA truly unique is the cyclone technology; less than 1% of the dust ever reaches the filter which means the vacuum maintains optimum performance.