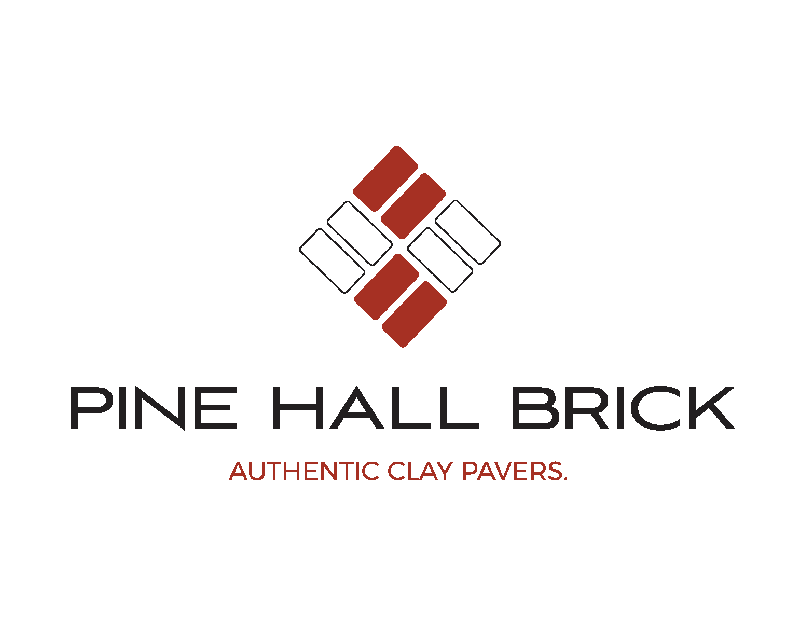 Pine Hall Brick Company
The largest manufacturer of authentic clay pavers in North America, Pine Hall Brick, founded in 1922, manufacturers clay pavers for pedestrian, heavy duty vehicular, and permeable applications. For overlays, we offer 1 3/8″ pavers for installation on a concrete slab or porch as well as 1/2″ & 3 /4″ Pavertiles for installation on an underlayment base. Additional products include 2 1/4″ x 4 x 12 pavers, Stamped pavers for customer named projects, and 3″ Street pavers for new or restoration work. Headquartered in Winston Salem, NC, Pine Hall Brick has more than 400 distribution partners in 40 states.
Pavertiles – 1/2″ or 3/4″ saw cut clay pavers for overlay applications.
Street Pavers – 3″ x 4 x 8 clay pavers for new or restoration work.
Stamped Pavers – One named clay paver per 3 sq ft to uniquely identify your project.
.